HEADLINE SPONSORS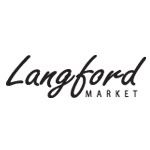 Langford Market is a one-of-a-kind shopping experience, offering carefully chosen, classically feminine clothing, accessories, furniture, and gifts. Striving to make women feel beautiful and unique, and to lend warmth and personality to your surroundings through the perfect finishing touches. Langford Market emphasizes authenticity, quality, and impeccable service, as well as our take on wearable trends and creative style.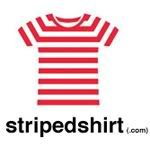 After nearly 20 years of agency PR life, Laura Beck decided to go the path of so many companies she advised and worked with over the years, take the leap and become an entrepreneur. This to bring a solution to a problem she'd complained about for at least 12 years: there just aren't cute, stylish, fitted options for girls to support their teams! At stripedshirt.com, we believe women, kids and babies should be able to support their teams, schools, organizations, causes, holidays and (literally) show their colors, without looking like "facepainters."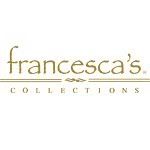 Shopping at Francesca's is like finding a gem. Because we're a boutique, we only carry limited quantities of specially handpicked items so you don't have to worry about bumping into someone at a party with the same dress as you. The best part is that our prices make everything easy to say yes to, so you know you'll always find something ah-mazing!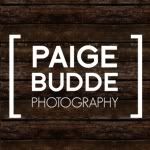 Well, hello there - I'm so glad you found your way here! My name is Paige Budde (like friend!) and I'm a natural light photographer based in Houston, Texas. When I'm not capturing life from behind the camera, you can find me traveling the world with my cute husband, surfing those Texas waves, riding my bike around the city, and causing trouble anywhere I can. I hope to have the chance to create lifelong memories with you!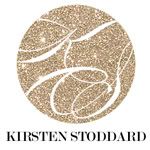 I'm Kirsten, a creative nerd with a penchant for creating rad blog designs. Your blog is your very own little corner of the Internet - a representation of who you are, really. Are you generic and unpolished? I didn't think so! If you are going to blog about fashion, design, or whatever it is that floats your boat, your blog design ought to reflect that. Whether it's sleek, colorful, simple, or fun, I am dedicated to creating unique and custom blog design for an affordable price.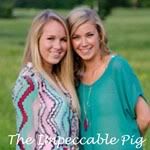 The Impeccable Pig is an inspired boutique dedicated to fulfilling the fashion needs of customers of all ages. Now with four locations and a website, the store has grown but continues to stay true to its family roots. The stores are filled with a diverse selection with limited quantities that give each customer a unique, fashionable edge. They offer the best quality and selection at a modest price.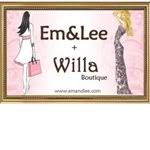 Em&Lee provides the perfect selection of affordable women's apparel by continuously filling the stores with everything from semi-formal cocktail dresses, casual tops, one of a kind jewelry pieces, functional bags and – never forget – the SHOES: Beautiful heels, fun flats, sandals and more! While shopping, scope the racks for a brand called "Willa"- it's designed by Em&Lee!
CONTRIBUTING SPONSORS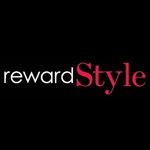 Reward Style has emerged as a cool and lucrative tool both for top-tier bloggers as well as up-and-comers who are not necessarily household names, but fast becoming influencers among their readers and peers. Reward Style allows it's members to link out to shopping sites from their blog, and earn a commission if readers purchase items through their links. To maintain a standard for their clients, rS is not available to everyone. Though some might view this as alienating, I think it's a wonderful motivator for those who are serious about taking their personal blog to the next level.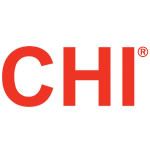 CHI hair products are unparalleled when it comes to treating your tresses. Whether you want colors, lighteners or styling products, CHI hair care has what you need to keep your locks looking good. In addition to CHI hair products, find organic skin and nail care items and products to pamper your pet.
SWAG BAG SPONSORS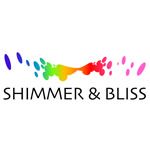 At Shimmer & Bliss, we turn the every day classic accessory into a work of art. All our scarves are made in the USA and meticulously crafted by hand with a unique dyeing process to create a luxurious, high quality, affordable product. Each scarf is one-of-a-kind, just like you. Not only are our scarves handcrafted with inspiration, they are versatile. You can wear Shimmer & Bliss as a top, skirt, sarong, shrug, belt or head wrap. We encourage you to let that little light of yours shimmer every time you wrap yourself in Shimmer & Bliss.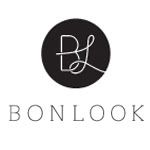 Wanting to offer stylish, quality and edgy frames with lenses made in the USA at a fair price for all, we were very concerned with how costly most luxury international brands are. We never understood why glasses should be as expensive as a computer or a trip to Vegas. We are therefore very proud of breaking the myth by offering you fashionable and affordable glasses!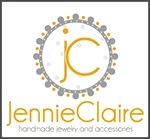 Borrowing materials & flair from the past and marrying it with current aesthetics, Jennie Claire jewelry incorporates high-quality metals, gemstones, pearls and glass beads. Vintage glass and Chanel beads, hand-dyed pearls and precious metals are some of the extra-special elements that are incorporated into jc pieces.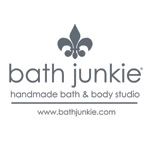 BEAT THE HEAT!! Handmade bath and body products created for you, by you! Over 200 scents to choose from and 18 colors to mix in!! Party like a bath junkie- sororities, girls night out, b-day parties, wedding showers... you show up, we put on the party! Stop by any one of our handmade bath & body studio locations for a FREE spa treatment on your hands.
Our mission: to bring precisely curated and expertly crafted works of style and beauty—especially from independent and responsible sources—into our patrons' lives.








Rebecca Lankford Designs opened officially in 1993 when a local art gallery picked up the line. The brand has grown steadily since then, now sold nationwide as well as in Europe, Japan, and Mexico. Rebecca's jewelry has been featured in Lucky Magazine and worn by celebrities like Sandra Bullock, Cameron Diaz, and Kate Winslet.







United Scents of America is meant to evoke nostalgia of the individual United States of America whether the fragrance reminds you of the house you grew up in in Kansas or the family beach vacations you took in Maine or the memory of coming to America to start a new life. In an effort to help bring back jobs to America all fragrances are made in the USA.







Lammes Candies, now in its second century of candy making, was founded by William Wirt Lamme in 1878. With seven stores throughout the Texas Hill Country, Lammes Candies is proud to make their bestselling "Texas Chewie" (Texas pecan pralines), taffy kisses, chocolate covered nut and caramel clusters, and almond toffee right here in the heart of Texas.







Wearing a new designer dress for every occasion has never been so easy than with New for the Night, the newest name in online designer dress rentals with roots in Houston, Texas that enables women of all ages the chance to look and feel fabulous without breaking the bank. Featuring an ever-growing selection of designer gems with brighter colors, bolder patterns and seasonal fabrics, New for the Night strives to be your stylists' closet, allowing you to Borrow Something Beautiful for whatever your calendar has in store.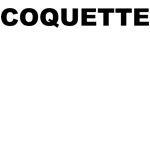 Stock up with some amazing collections at Coquette. New orders flowing in daily. Owner Aries Milan is partial to Australian designers such as Sass & Bide and Alice McCall as well as the modern yet girlie line, Francis by Christian Francis Roth. Tables laden with Dayna Decker candles and accessories dot the space which Milan wants to feel like a chic Parisian hangout during the day and a speakeasy by night.